Bard Skill Renewal - New World Update
From Aion PowerBook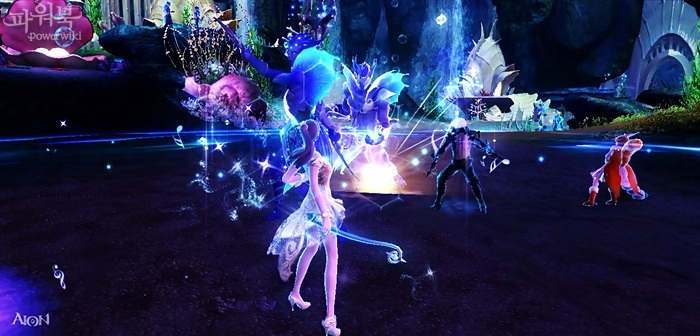 New Skills

3 Vision Stigmas and 2 new regular Stigmas have been added to the Bard.
Vision Stigma becomes available when all 6 regular Stigmas have been equipped in particular combination (All regulars Stigmas must be enchantable).
Type
Name
Description
Stigma
Harmony of Desolation
Deals fire damage to multiple opponents in a cone-shaped area in front of the Bard.
Melody of Joy
Restores a target's HP and increases their elemental defence, magic defence as well as the healing effect received from other group members.
Vision Stigma
Serenade of Purification
Removes up to 3 special conditions from the character themselves or a selected group member.
Fantastic Variation
Accumulative attack skill that deals damage to a single target.
Illusion Tone
Reduces a target's attack and magic boost for a set period of time.
Modified Skills

Following skills have been modified.
Some skill effects have been altered, enhanced and some Stigma skills have been changed to automatically acquired skills.
| | |
| --- | --- |
| Name | Description |
| Sea Variation | The attack speed is reflected on the accumulator and the casting time has been adjusted. The "magic suppression reduction" effect has been added and the cooldown time reduced. |
| March of the Bees | The magic suppression reduction effect has been added. |
Removed Skills

Following skills have been removed.
Flight-only skills have been removed due to being inefficient.
| | |
| --- | --- |
| Bard | Binding Blast, Winged Melody, Echo of Elegance, Pure Echo, Magic Disruption Tone |
Related Pages

All Bard skills can be found on following pages.

Bard Skills> Bard Skills List
Bard Stigmas> Bard Stigma Skills