Territorial Battle
From Aion PowerBook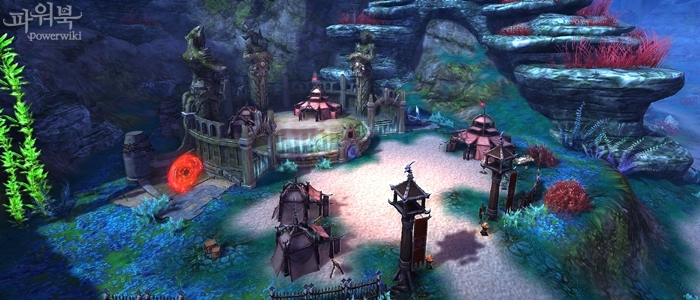 Features

- Available for level 65 and higher
- 2 entries a week (Wed 9:00)
- Alliance (12)
- Entrance located at every Territory in Signia, Vengar
- Requires 1 Stonespear Key

Monsters

- Score and time based ranking system
- Waves of various monsters

Items

- Abyss Points, Honour Points
- Ceranium Medals

P2P

Template:Difficulty8

F2P

- 1 entry a week (Wed 9:00)

Description

{{{6}}}

Legions, show your solidarity in the Territorial Battle!

Explore new lands and counter Balaur with the drastically dropping manpower. To solve this problem Elyos/Asmodian headquarters have decided to strengthen private Legions. Enforcing legions to to take responsibilities as guardians of the new world.

Related> New World Update
Background Story

An ancient fighting ground used to settle tribal disputes, Territorial Battle is a place of religious and cultural importance to the mysterious and newly encountered Aquan people. For the same reason the Aquan use this place as a spiritual focus, Daevas have annexed the territory as a battleground, but whether there is any real power in the Territorial Battle remains to be seen.
Features

Territorial Battle is a competitive content designed for Legions.

- You can apply to the Territorial Battle at every base in Signia and Vengar.
- Territorial Battle is available twice a week and the Legion that achieved the highest score in each base will take control of it.
- Territorial Battle compensation will be paid depending on the results and ranking of the Legion, when you occupy a base additional benefits will be available.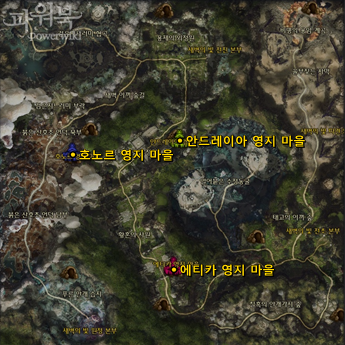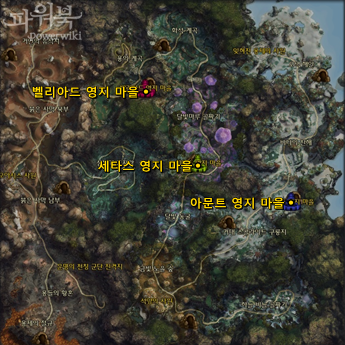 Registration Conditions

- Only Legion level 6 and higher can participate. (You can only apply on your faction's map)
- Only Brigade General can sing up for a Territory or appointed Deputies/Centurions.
- You can register by clicking [Select the territory] at the bottom of the Legion window under the Territorial Battle tab.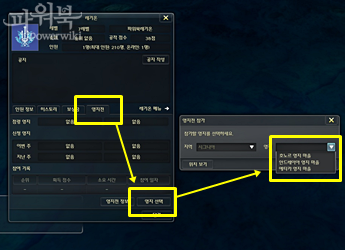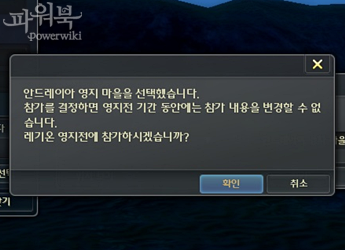 Territorial Battle Tasks

To enter a Territorial Battle Square Challenge you will need a key.
You can receive keys by completing legion tasks. (At least one person in the Alliance needs to be in possession of the key to enter the square)

- Only legion level 6 and higher can accept Territorial Battle Tasks.
- You can start Territory Tasks from the Legion window.
| | |
| --- | --- |
| Elyos Territorial Battle Tasks | Asmodian Territorial Battle Tasks |
| | |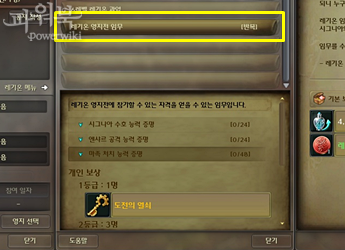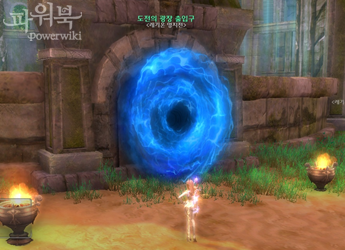 Territorial Battle, the Square Challenge

Square Challenges are located in every Territorial Battle and rewards are based on play time and the final score. You will need a key to enter the square.
Entry Conditions
Entry Item
Number of Entries
Compensation
Square Challenge(Territorial Battle)
Level 65Alliance
12 people
Key of Challenge
(One in the Alliance)
Once a WeekResets every Wed. 9:00am
Rank CompensationTerritory Ranking Compensation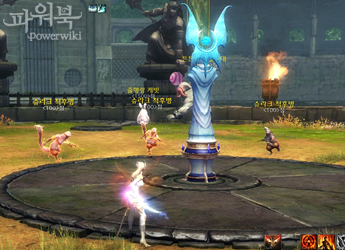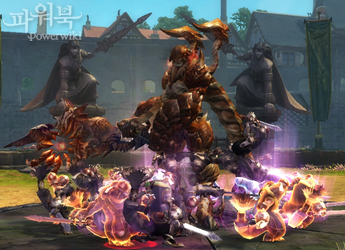 ■ Square Challenge Rank Rewards
- Rewards are based on the play time and the final score.
- Depending on the rank all participants will be rewarded with Ceranium Medals, Ancient Manastones, Composite Manastones, Ancient Relics and Enchantment Stones}}
Compensation

Brigade General is going to receive Rank 1~3 rewards via mail based on the final ranking.

■ Territorial Battle Rank Compensation

■ Benefits for the Occupying Legion
- A Legion can occupy only 1 Territory for one week and each territory is going to be displayed on the map.
- Legion members have access to special teleport devices and various functional NPCs. (Different then the NPCs outside the Territory)
- Legion occupying a Territory receives a special Defender buff in the surrounding area. (PvP Defences increased, Infiltrator Detection available)
- Brigade General can use a special Rift Key to open a Rift leading to the opposite faction's land. (Limited to once a week)
· Rift can be used by up to 72 people regardless of the legion they are in.

■ Territory Specific NPCs
| | | |
| --- | --- | --- |
| Elyos Territory | Asmodian Territory | Functions |
| Nixkaion Campsite | Walqule Campsite | Shugo buying Abyss items (Most efficient) |
| Dragon Lord's Ruins | Dragon Lord's Ruins Site | Shugo buying Strife items (Most efficient) |
| War Supply Storage | War Supply Depot | Shugo buying Ancient Relics (Most efficient) |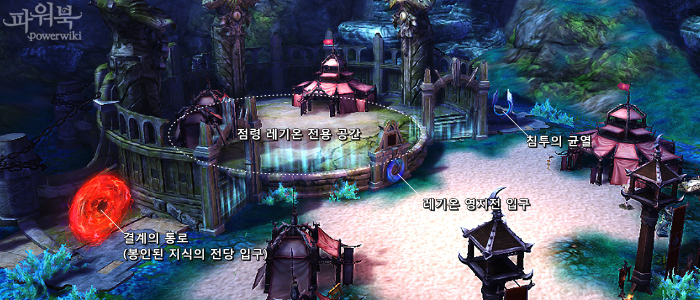 Screenshots