Tiamat's Fortress
From Aion PowerBook

Features

- Available for levels 68
- Group (6)
- Available 1 time a day (Daily 9:00)


Monsters

- Elite and Boss monsters

Items

- Ancient Equipment

P2P

68

F2P

- Available 1 time a day (Daily 9:00)

Description
Background Story

Tiamat's Fortress floats above Tiamaranta's Eye in the center of Tiamaranta as a symbol of Tiamat's supremacy over its lands. Tiamat is said to have created it by breathing magic into a vortex, creating a mystical fortress with a deafening crash and a burst of blinding light. Until now, it has been inaccessible to Daevas, but the Reians have finally found a way in.
Entrance

Entrance to Tiamat's Fortress is located in Signia at Deluan for Elyos, and in Vengar at Satyr for the Asmodians.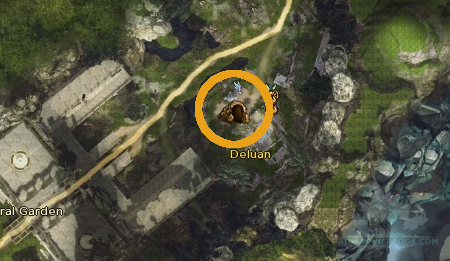 Related
Tiamat's Fortress
Main information about the instance.
List of all NPCs that can be found inside the instance.
Check what items you can find in the Tiamat's Fortress.