5.0 Update - Growth Items
From Aion PowerBook
With 5.0 Update some growth items have been strengthened.
These changes only apply to the live server, items on the Master Servers have not been changed.
Base Instance Equipment

Basic strenghtening has been applied to some items you can obtain during the growth period.
Reinforcement of Instance Dungeon equipment is as follows.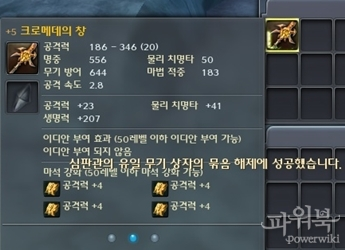 Filed Bosses

Additionally to the instance equipment, items from some Eltnen, Heiron, Morheim, Beluslan field bosses have been reinforced as well.
Shoes with Speed Bonus

Shoes with a Speed bonus will now be obtainable from following quests.

Elyos Quests

Asmodian Quests
Related