Kromede's Trial
From Aion PowerBook

Features

- Level 31+
- Solo


Monsters

- Normal monsters


Items

- Common items

P2P

- Available 3 times a week (Wed 9:00)

F2P

- Available 3 times a week (Wed 9:00)

Description



Background Story

Contained in a strange Stigma with a mysterious past, a powerful cognizance reaches out from the darkness. Kromede, a name familiar to many Daevas, is whispered amidst the nightmare.

What memories are contained within this Stigma, and how does Kromede, the corrupt mistress of the Fire Temple, fit into all this?

Experience Kromede's Trial, a tragic tale of love, death, betrayal, misery, and the darkness that corrupted one of Asmodae's noblest Daevas.
Entrance

Entrance to the Kromede's Trial is located in Heiron near the Arbolu's Haven for Elyos, and in Belusla near the Camp Kistenian for the Asmodians.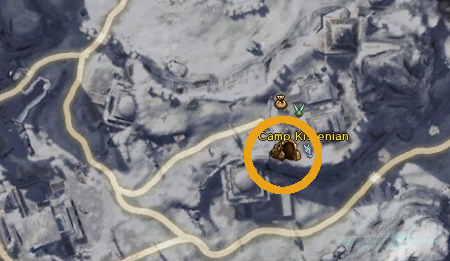 Related
Kromede's Trial
Main information about the instance.
List of all NPCs that can be found inside the instance.
Check what items you can find in the Kromede's Trial.
Information on available quests.