KR - Update July 16th 2014
From Aion PowerBook

New Abyss Items and extended Evolution tree!

Update on July 16th introduced new Abyss items and extended the evolution tree.

Players can now evolve abyss items of levels 30~65. To upgrade item below level 65 you will need to pay a slightly lower price.
Abyss Items Evolution Tree

1. New Abyss items have been allowed to evolve. - The new Evolution tree is as follows.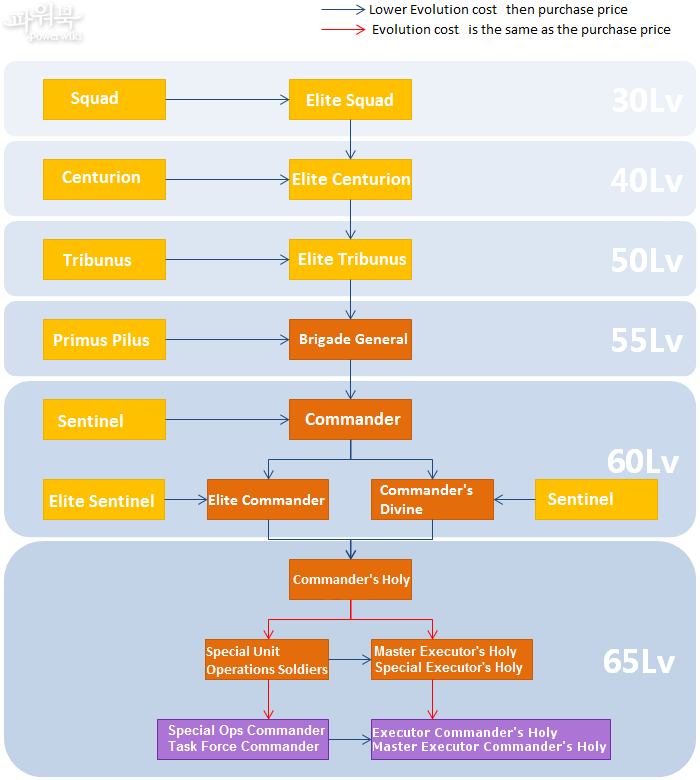 Related> Evolution of Abyss Items
New Abyss Items

1. New Abyss equipment items have been added.
- New items are available for Soldiers, Rank 1.
- New abyss items have the same attributes as exiting items but can be used by Soldiers, Rank 1.

- NPCs selling new Abyss item have been placed in the Hall of Fame and Temple of Honour.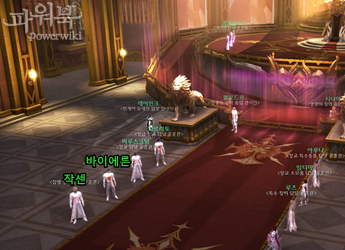 Items

1. Stats of some items displaying incorrectly have been fixed.

2. Issue with some orders sharing cooldow has been fixed.

3. The amount of items that can be bought from the NPC in the Central Akaron Garrion has been adjusted.
Quests

1. Issue with [Group] Balaur Weapons updating incorrectly has been fixed.
UI

1. You will now receiving gifts from the Atreia Pass one by one to not cause issues with the inventory.

2. Issue with items appearing disabled after closing Private Warehouse has been fixed.
Related