Illusion Godstones
From Aion PowerBook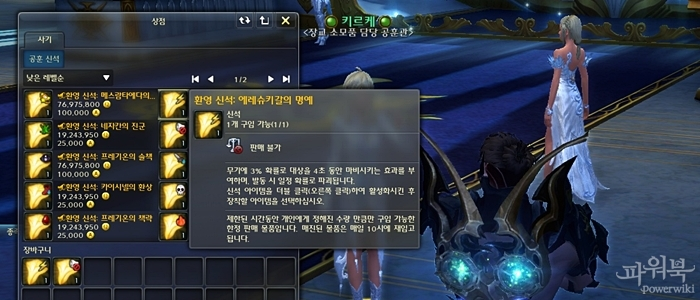 New Enhanced Godstones that are bound to be destroyed

Invasion Update introduced a new type of Godstones, but unlike the regular Godstones, those have a low chance of breaking.
On the other side, Illusion Godstones have much higher chance of activating during a fight.

Related> Invasion Update
Features

Illusion Godstones are more efficient and have similar effects to general Godstones.
- Illusion Godstones have higher probability of triggering and their effects last longer.
- Icon of a Illusion Godstone.
Heroic

Silence Godstones

Fabled

Silence Godstones

Illusion

Silence Godstones
Activation can break the Illusion Godstone.
- Activation of a Illusion Godstone can result in breaking it.

The destruction of a Godstone is not instantaneous, there is a 10min grace period.
- When an Illusion Godstone gets damaged, a message 'Illusion Godstone has cracked' will appear and a 10min timer will be activated.
- The remaining time is going to be displayed in the item's tooltip.
- Regardless of the actions below, Illusion Godstone is going to disappear.
· Mounting, dismounting, switching weapons, armsfusing
· Changing characters, logging out, terminating connection
How to Install

Invasion Update changed the way players socket Godstones.
From now on you can put a Godstone into a weapon just by double-clicking on it in the inventory a choosing an item that you want to put it in.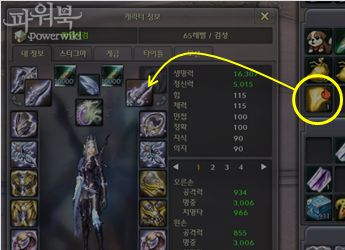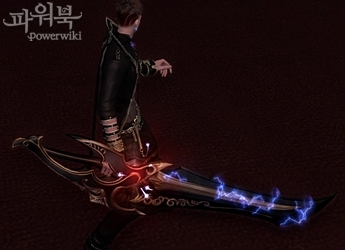 Source

Illusion Godstones can be purchased from NPCs in Temple of Honour nad Hall of Fame.

- The required amount of Kinah depends on the type of the Godstone.
- You can purchase the same type of Godstone only once a day. (Reset at 10am)
- Illusion Godstones are tradeable so feel free to buy them from other players.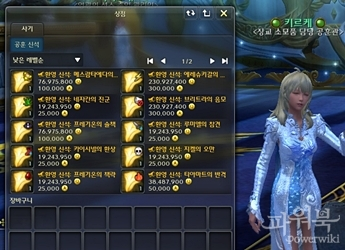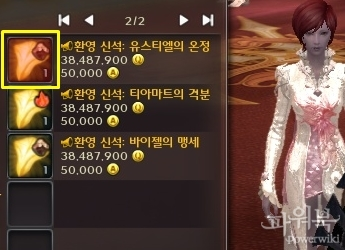 - In addition you might receive a Illusion Godstone from the Atreia Pass.
List of Illusion Godstones

This is a list of all purchasable Illusion godstones.
| | Level | Name | Description |
| --- | --- | --- | --- |
| | 65 | Illusion Godstone: Meslamtaeda's Greed | Stuns the target for 1 second with 7%% probability and a chance of being destroyed upon trigger. Double-click to activate, and then select an item to socket. |
| | 65 | Illusion Godstone: Ereshkigal's Honor | Paralyzes a target for 4 seconds with 3%% probability and a chance of being destroyed upon trigger. Double-click to activate, and then select an item to socket. |
| | 65 | Illusion Godstone: Marchutan's Impartiality | Inflicts additional 269 water damage with 21%% probability and a chance of being destroyed upon trigger. Double-click to activate, and then select an item to socket. |
| | 65 | Illusion Godstone: Yustiel's Generosity | Inflicts additional 552 earth damage with 11%% and a chance of being destroyed upon trigger. Double-click to activate, and then select an item to socket. |
| | 65 | Illusion Godstone: Beritra's Selfishness | Inflicts additional 269 wind damage with 21%% probability and a chance of being destroyed upon trigger. Double-click to activate, and then select an item to socket. |
| | 65 | Illusion Godstone: Tiamat's Fury | Inflicts additional 3640 fire damage with 2%% chance and a chance of being destroyed upon trigger. Double-click to activate, and then select an item to socket. |
| | 65 | Illusion Godstone: Triniel's Rationality | Inflicts additional 1880 water damage with 3%% probability and a chance of being destroyed upon trigger. Double-click to activate, and then select an item to socket. |
| | 65 | Illusion Godstone: Vaizel's Vow | Inflicts additional 3640 earth damage with 2%% probability and a chance of being destroyed upon trigger. Double-click to activate, and then select an item to socket. |
| | 65 | Illusion Godstone: Meslamtaeda's Regret | Inflicts additional 1880 wind damage with 3%% probability and a chance of being destroyed upon trigger. Double-click to activate, and then select an item to socket. |
| | 65 | Illusion Godstone: Nezekan's Advance | Immobilizes a target for 10 seconds with 3%% probability and a chance of being destroyed upon trigger. Double-click to activate, and then select an item to socket. |
| | 65 | Illusion Godstone: Beritra's Plot | Silences a target for 7 seconds with 6%% probability and a chance of being destroyed upon trigger. Double-click to activate, and then select an item to socket. |
| | 65 | Illusion Godstone: Fregion's Trick | Blinds a target for 8 seconds with 6%% probability and a chance of being destroyed upon trigger. Double-click to activate, and then select an item to socket. |
| | 65 | Illusion Godstone: Lumiel's Intervention | Reduces target's attack speed by 50%% for 10 seconds with a 6%% probability and a chance of being destroyed upon trigger. Double-click to activate, and then select an item to socket. |
| | 65 | Illusion Godstone: Kaisinel's Fantasy | Reduces a target's movement speed by 50%% for 10 seconds with a 6%% probability and a chance of being destroyed upon trigger. Double-click to activate, and then select an item to socket. |
| | 65 | Illusion Godstone: Zikel's Arrogance | Inflicts additional 52 poison damage per 2 seconds for 20 seconds with an 11% probability and a chance of being destroyed upon trigger. Double-click to activate, and then select an item to socket. |
| | 65 | Illusion Godstone: Fregion's Stratagem | Inflicts additional 95 bleeding damage per 2 seconds for 10 seconds with a 9%% probability and a chance of being destroyed upon trigger. Double-click to activate, and then select an item to socket. |
| | 65 | Illusion Godstone: Tiamat's Counterattack | Inflicts additional 552 fire damage with 11%% probability and a chance of being destroyed upon trigger. Double-click to activate, and then select an item to socket. |
Related