4.7 Invasion Update - Warfare
From Aion PowerBook
Anoha Fortress

1. Anoha Fortress
- New fortress in Kaldor has been added.
- Defeat the Guardian to capture the fort.
- Once the siege starts all kisks around the fort will be removed.
- You receive your siege rewards by completing weekly quests.
- Certain measures can be taken to strengthen the fortifications around the fortress.

2. Siege Limitations
- A siege limiting function has been added.
- One faction can be in possession of Anoha Fortress for a specified amount of sieges. If a faction controls the fortress for longer then that, 5min before siege the fortress is going to be reset.
- This feature applies to Kaldor only.

3. Anoha Summoning Stones
- Summoning Stones are scattered around Kaldor and you have 30min to defeat the boss.
- In order to summon a boss a 'Anoha's Runeseal Stone' is required.
- 'Anoha's Runeseal Stone' is a reward for Bridge General of a legion that successfully captured Anoha Fortress.
- 'Anoha's Runeseal Stone' disappears after 6 days.
Changes to the Existing Forts

1. Divine Fortress and forts in Gelkmaros/Inggison have been upgraded to level 65.
- Level of fort NPCs has been changed to 65.
- The Guardians have been upgraded to level 65.
- General Goods merchants were added to the forts.
- Defence turrets have been added to some forts.
- Fort's special defences will require special items.
2. Changes to artefacts in the Core.
- Level of artefact guards has been raised to 65.
- Names of some artefact skills have been changed.
- The amount of required Temporal Stones has been adjusted.

Fort Support Buffs

1. A special blessing to help weaker races has been added.
- Players will be blessed only for the duration of a siege.
- The grater the difference in numbers the stronger the blessing.
- Marchutan's Blessing for Asmodians and Kaisinel's Blessing for Elyos is going to be activated during sieges.
- The Blessing will be activated regardless of the numbers.
- People in Reshanta, North/South Katalam and Kaldor will be blessed.


Warfare Rewards

1. Rewards for succeeding in various warefares have been updated.
Warfare
Rank 1
Rank 2
Rank 3
Rank 4
Amount
Reward
Amount
Reward
Amount
Reward
Amount
Reward
Divine Fortress
12
4 C
30
2 C
50
1 C
200
1 C
Altar of Avarice
Temple of Scales
Vorgaltem Citadel
Crimson Temple
12
3 C
40
2 C
40
1 C
100
1 C
Heart of Fissure
Heart of Wrath
Heart of Gravity
Heart of Petrification
16
3 M
16
2 M
24
1 M
35
1 M
Enraged Mastarius
Enraged Veille
25
2 C
45
2 C
60
1 C
80
1 C
* C: Ceramium Medal I M: Mithril Medal I P: Platinum Medal
Siege Time Table

1. Because a new fortress has been added the time table has been updated.
- Full time table:
Related> Siege Times

2. Siege duration for some fortresses has been changed.

Area
Fortress
Duration before
Duration after
Reshanta
Divine Fortress
55min
50min
Inggison, Gelkmaros
Temple of Scales
Altar of Avarice
Crimson Temple
Vorgaltem Citadel
60min
40min
North Katalam, South Katalam
Sillus Fortress
Bassen Fortress
Prades Fortress
60min
40min
Garrisons

1. Bases in Kaldor have been added.
- Each race has one base by default.
- To capture a base defeat the Base Commander.
- When one race looses a base helping NPCs will emerge.

2. Bases in Akaron have been added. - There are 13 bases in Akaron.
- Each base in protected by a Base Commander.
- Special monsters will emerge around occupied base. Those monsters drop Battle Medals, Ancient Coins and other useful items.
- Akaron Bases are divided into 4 colour groups. You can see them on the satellite map. - Occupying more then one colour group results in summoning additional NPCs.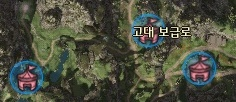 Related
4.7 Invasion Update
Environment
Kaldor and Akaron have been added.
Endless Battle
Server battles have been added. Constant battles are still under evaluation and are subject to change
Instances
Runatorium and Baruna Research Laboratory have been added. Multiple changes to existing instances.
Beritra's Invasion
Beritra's invasion army just got a lot bigger.
Warfare
New forts have been added and new systems associated with them.
Items
Equipment Evolution System has been added. Variety of new items have been added including new Abyss ones.
NPC
Gelkmaros/Inggison Governors have been changed. Adjustments in existing instances.
Quests
New missins have been added, existing ones were made easier to complete. Auto Complete Feature.
UI
Atreia Pass, Transaction Information Window and other convenient features like Favourite Instance have been added.
Honour Points
Variety of new ways to gather Honour Points have been added.
Characters
Skill adjustments.
Growth
Levelling process has been reorganized.