KR - Update April 14th 2016
From Aion PowerBook
Quest

1. Stigma quests have been changed.
- Instead of Limited Stigma bundle, you will now receive a normal Stigma stone for your class that can be strengthened.
- To complete a Stigma quest, you will no longer have to return to the Stigma Master. Instead, use the <instant reward> function.
Race
Level
Quest
Elyos
30
40
45
50
55
Asmodian
30
40
45
50
55

- Already learned/in-progress Stigma quests have been changed to new Stigma quests, if you already finished your Stigma Quests before the update, you won't be able to start the new Stigma quests.
※ Depending on the number of unlocked Stigma slots, your character will receive a different Stigma Bundle.

Related> 5.1 Update - Stigma Bundles
2. Rewards for the Elyos

3. Progression and starting NPC for the Magical Production tutorial quests have been changed.

- Progression of already acquired/in-progress Magical Production tutorial quests has been changed, there are no changes for players that have already completed the quest.
4. An issue with Manastones not displaying in the weapon's tooltip in the

5. High Daeva missions in Nosra have been fixed.
UI

1. Searching function for the creativity skill buff in the broker window has been improved.
- Type-in a skill buff's name or use a drop-box and select the name of the skill you would like the item you are looking for to buff.
※ Typing in a few words will reduce the drop-box results.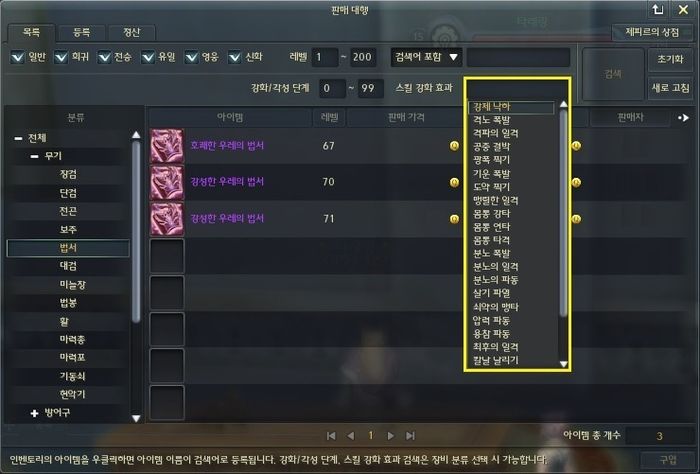 2. High Daeva transformation skill icons have been changed.

3. How the character's attack speed is displayed has been changed.
Item

1. Limited Stigma can now be sold or discarded.
- All limited Stigmas have been unmounted and are now in your inventory.
- Limited Stigmas are no longer usable, normal Stigma Stones bundles have been distributed to all characters depending on the character's level.

2. Stigma Stones will no longer break after failing to enchant them, instead they will be reset to +0.
| | |
| --- | --- |
| Before | After |
| - Target Stigma is destroyed | - Target Stigma is reset to +0 |
| - Material Stigma is destroyed | - Material Stigma is destroyed |

- Tooltips and system messages have been changed accordingly.

3. Some unusable items can now be discarded.

4. Details about the possible acquisition of some materials have been added to the tooltips.

5. Magic Conversion can now be used on reward items from Esterra/Nosra missions.

6. Starlight Debris Fragments can now be obtained from reward boxes in the Crucible Coliseum.

7. The issue with the quantity button in the Magical Production window has been fixed.
NPC

1. Stigma Sale agents have been removed.
2. Re-emerge time of monsters related to the Elyos mission
Character

1. The appearance of the Earth Incarnation transformation has been changed.

2. An issue with the 'Rapid development' workshop buff not affecting level 75 characters has been fixed.
Environment

1. You will now be able to put kisks in some strategic points of Esterra and Nosra.
Related