Typhoon Abyss Update
From Aion PowerBook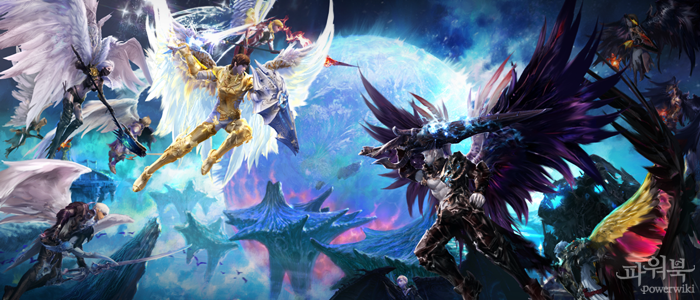 Winds of Destiny. Rhapsody 2 - Typhoon Abyss Update

Typhoon Abyss Update launched on the PTS on June 3rd, 2015.
In the update, whole Abyss has been renewed due to Ereshkigal's influence,
new powerful items have been added, gathering and crafting have been improved and various UI changes have been applied.

Typhoon Abyss Update launched on Live servers on June 24th
Main Content
Update Information
Winds of Destiny. Rhapsody 2 - Typhoon Abyss Update
Garrisons have been added to the Upper Abyss, Archipelago of the Hurricane region has been added to the Lower Abyss.
Related> Upper Abyss Changes  l  Lower Abyss Changes
Level 40-50 Abyss instances have been moved to the Lower Abyss.
Monsters and rewards in the Level 65 Upper Abyss instances have been changed.
Upper Abyss monsters are now level 65, new boss monsters have been introduced.
Level 65 Daevanion has been added, new Battle Insignias and PVP items have been added.
Inventory expansion has been simplified, profile UI has been adjusted.
some fortresses no longer become vulnerable.
Ereshkigal's Legion is advancing to the Abyss, Lower Abyss Fortresses are not level 50.
Level 65 Daevanion quests have been added, various new quests in the Abyss have been implemented.
Other changes.