KR - Update September 23rd 2015
From Aion PowerBook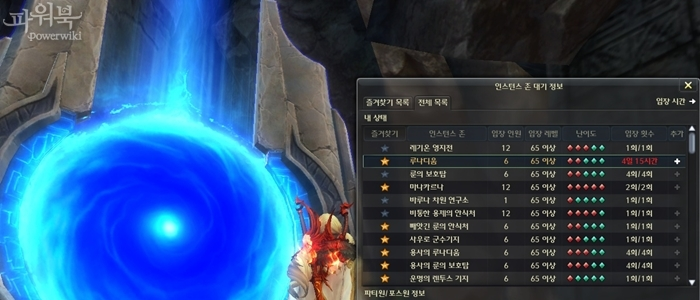 Update Cheat Sheet
1. Additional Instance Admission System added to some high level instances


Instanced Dungeons

1. Ability to increase the amount of entries to specific instances with Kinah has been added.
- Click on the button shown below to increase amount of entries.

- You can increase amount of entries up to 10 times, using this feature will also reset potential cooldowns.
· Example : Runadium - Basic amount of entries is 4 times a week, with this system you can increase it 10 times (14 entries in total)
- The amount of Kinah is subject to current taxes and the amount of entries you already added.
- Available for following instances.
Related> Additional Instance Admission System

2. PC-room specific instances are no longer available.
Affected Instances
Jormungand Bridge (Bonus)
Runadium (Bonus)
Character

1. Issue with not being able to whisper some characters with changed nickname has been fixed.



Skill

1. Issue with Wing Root displaying unnecessary information on the icon has been fixed.



Quests

1. Typos in some quests have been fixed.
Related