Typhoon Abyss Update - UI
From Aion PowerBook
Inventory Expansion

1. Expansion of the inventory (Cube) will now only require Kinah.
- Inventory (Cube) could be extended through Quests and with a help of NPCs, this has been changed and from now on all you will need is Kinah.
- Inventory expansion quests have been removed.
- Expend your inventory(Cube) by clicking on the padlock.

- The amount of Kinah required to extend the inventory will be calculated based on the current amount of available slots
Example) A character that bought 2 inventory rows from an NPC prior to the update will start with the 3rd row
Profile Window

1. Character information UI has been improved.
- Character information have been divided into offensive and defenceless categories and are being displayed accordingly.

| | |
| --- | --- |
| Before | After |
| | |

- Hide appearance function has been added to the character profile window. (Headgear, Feather, Legion Cloak)
Hide/Show features have been removed from the settings.


- Ability to see items that can be mounted in each slot of the character has been added.
If you select the arrow in the upper-right corner of each slot, you will see all available items from your inventory that can be used in that particular place.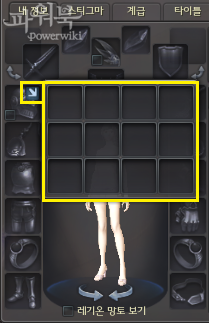 - Rank UI has been changed to make it easer to understand your current and possible advancements in your ranking position.
· Required amount of points to advance to the next rank is now going to be displayed.
· Marks for each rank have been added.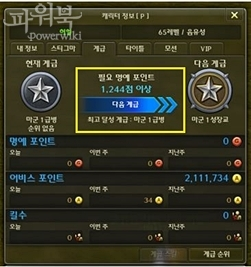 - Change the way how Titles are being displayed and selected.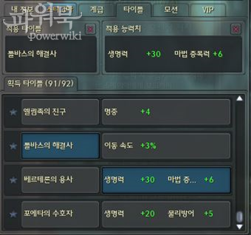 Other UI Changes

1. New category for Idians has been added to the Broker [All - Consumables - Modify].

2. To distinguish quest monsters more easily an icon will now be displaced in front of the object's name.
- Quest icon will be displaced in front of the monster's name.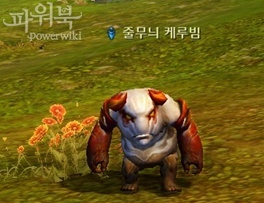 3. Information what kind of Lower Abyss instance can be access on each day has been added.

4. A system message is now going to be displayed when trying to do impossible actions.

5. 수령 대기 물품 창에서 편지 쓰기 탭을 삭제하였습니다.

6. [Menu – System Menu] has been changed to display verious information that has changed since you connected to the server.
- Information that are being tracked are as follows: play time, acquired Kinah, experience, amount of completed quests, acquired items, Abyss Points, Honour Points.
- Information will reset when you switch servers or use the reset button.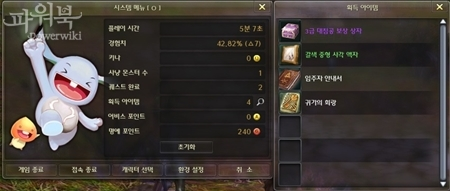 7. A pop up window will now be displayed when trying to enchant an item beyond it's maximum enchantment level with the cost of the process.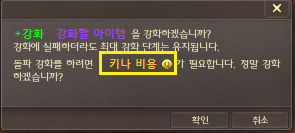 8. 에레슈란타에 위치한 공간 이동사와의 대화 창에 '고대도시 루/아스테리아 요새', '신성의 요새'가 표시되는 현상을 수정하였습니다.

9. Divine Fortress is not longer visible on the Abyss map.

10. Issue with radar displaying incorrectly in some regions of Asmodian's Morheim has been fixed.
Related
Winds of Destiny. Rhapsody 2 - Typhoon Abyss Update
Garrisons have been added to the Upper Abyss, Archipelago of the Hurricane region has been added to the Lower Abyss.
Related> Upper Abyss Changes  l  Lower Abyss Changes
Level 40-50 Abyss instances have been moved to the Lower Abyss.
Monsters and rewards in the Level 65 Upper Abyss instances have been changed.
Upper Abyss monsters are now level 65, new boss monsters have been introduced.
Level 65 Daevanion has been added, new Battle Insignias and PVP items have been added.
Inventory expansion has been simplified, profile UI has been adjusted.
some fortresses no longer become vulnerable.
Ereshkigal's Legion is advancing to the Abyss, Lower Abyss Fortresses are not level 50.
Level 65 Daevanion quests have been added, various new quests in the Abyss have been implemented.
Other changes.