KR - Update August 3rd 2016
From Aion PowerBook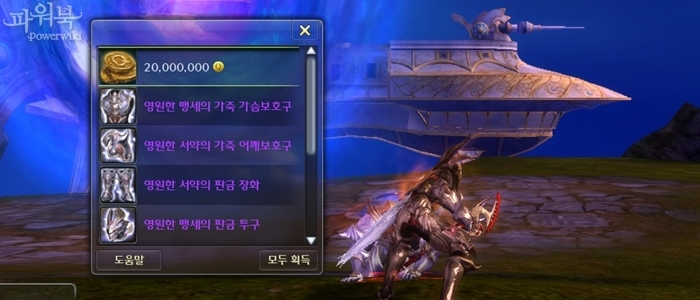 Update Cheat Sheet
1. Spectator mode and ranking have been added to the Gold Arena
2. Daeva's Invasion has been simplified and the drop has been increased
3. Broker registration fee has been changed (You will pay the fee when you sell your item)
4. New High Daeva skill,

Boost Godstone Resistance, added
Instance Dungeons

1. Spectator mode can now be used while waiting in the Gold Arena Boot Camp.
- While in the Gold Arena Boot Camp, click on the icon next to each duel in the Tournament overview window to watch other players.

2. Competition Points have been added to the Gold Arena .
- Click on the [Menu - Community - Competition Rank] to see your points and position on the server.
- During each season, Competition Points will be distributed for each round depending on whether you won or lost.
- After the end of the season, depending on your score, the final compensation will be delivered within 9 days.

3. 황금의 템페르 훈련소의 보상 중 키나 주머니 아이템을 키나로 획득 가능하도록 변경하였습니다.

4. Inflicted damage will now contribute to the win/loss rules.

Related> Gold Arena
NPC

1. Infiltration of the Sky Inslands over Esterra/Nosra has been improved.
- When the enemy ship appears to infiltrate Sky Islands over Esterra/Nosra, an icon on the map and a system message will now appear.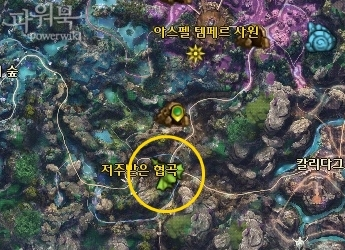 - When an enemy ship appears, use a special NPC(Elyos: Pilotos, Asmodian: Kuniak) to move fatser to the island.
Abyss

1. You will now be able to obtain twice as many Abyss Points while being part of the Battlefield Union during sieges.
- It will only apply as long as you are a part of the Battlefield Union, people that leave or not join the union at all will be able to acquire the standard number of Abyss Points.

2. If the Balaur capture a fortress, you will still receive some compensation.
- However, you must be a part of the Battlefield Union, and you must contribute at least a little bit.

3. Temporarily, you won't be able to use level 75 transformations in Pangaea.
UI

1. Broker registration fee has been changed.
- When you register an item to be sold, you will pay a small fee, and rest of the fee will be deducted from the final settlement once the goods have been sold.
· Before: Charges full fee upfront
· After: You pay a small registration fee, and a commission fee once the item has been sold
The additional fee will not be deducted if the item is not sold before the registration reaches the deadline
- 물품 정산 시 나머지 수수료를 제외한 금액을 정산하게 되며, 해당 금액은 [Sales Agency] - [Settlement after transaction fee] 탭에서 확인 가능합니다.
- Already registered item will not be subjected to additional fees.

2. You can now open the Battlefield Union window with a shortcut.
- To open the window click <Shift+O>, you can change the key combination under [Options – Key Mapping – Open/close window].

3. An issue with 'Deposit and Delete' function not working properly has been fixed.

4. An issue with asmodian characters not being recognized as targets after using transformation skills in the Rift of Oblivion has been fixed.
Skill

1. New High Daeva skill,

Boost Godstone Resistance, has been added.
- Increasing the level by +1 will cost 3CP(Creativity Points), it can be enhanced up to +4.
- +1 level will increase Godstone Prevention stat by 0,2%, up to 1.0% at the highest level.

2. An issue with conditions for some skills not always applying has been fixed.
Quest

1. Level, progression and starting conditions for some Upper Abyss quests have been changed.

2. Some typos have been corrected.
Item

1. The cost of Magic Conversion will now increase after using it a certain number of times.
- Magic Conversion can be used 3 times a day without any additional cost.
- After the 4th time, Magic Conversion will require Kinah.
- The counter will reset every day at 9:00.

2. You can now change the appearance of the High Guardian/Archon Protectorate/Commander items.

3. When acquiring Luminiel/Peitan items through evolution, the unique skill would not apply. This issue has been fixed.

4. Infiltration Troops on the grand and on the Sky Islands in Esterra/Nosra will now drop PVP items more frequently.

5. Colors of some items have been changed.
Environment

1. Asmodian officers will no longer appear to re-captured flags in the exploration areas of Esterra.

2. Esterra terrain has been modified.
Related