5.3 Update - Improved Skill Usability
From Aion PowerBook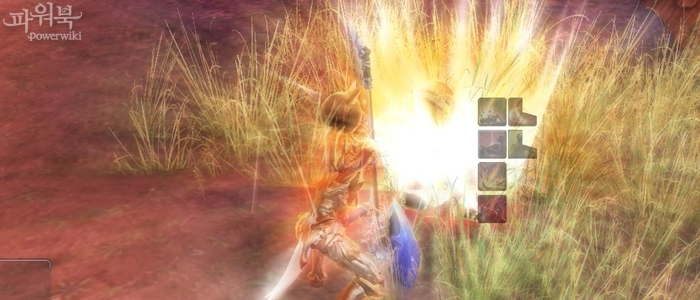 Gladiator's 4 blows, but only one shortcut!

Update on September 7th improved the way you use skills.
You can now register statuses and conditions under which some skills became available without the need to register each skill separately.
Register Condition Icons to the Quickbar

The following is a summary of status icons that can be registered to the quickbar.
You can register up to 5 statuses targeting other characters, and up to 5 statuses directed at you.
Target
You
Stunned
Evasion
Stumble
Shock State
Spin
Parry
Aether's Hold
Block
Stun
Magic Resist
How to Use

Following example will describe how to register condition and status icons for a Gladiator.

1. Registering status icon to the quickbar
- Go the the Chain Skills tab in the skill window, and register a status icon (Stumble, Block) to the quickbar.
- Example: Register the Stumble icon from the Gladiator's Chain Skills.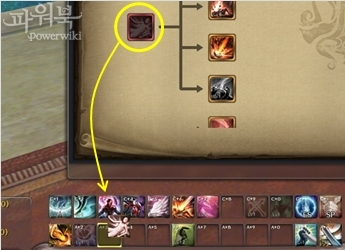 2. The status will change when the conditions are met
- When under right conditions, the icon on the quick bar will change to associated skill.
- Example: When your target stumbles, the icon will change to a skill that can only be used on a stumbled enemy.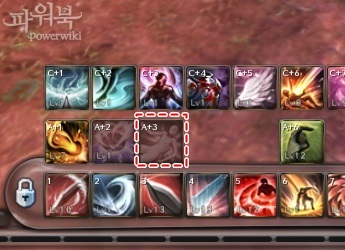 3. Change the order of conditional skills in the Chain Skills tab
- Under the Chain Skills tab, you can set in what order you would like to use your conditional skills. If the cooldown of the 1st skill is not over, the next skill will show on the quickbar instead.
- Example: If you register Stumble to the quickbar, you will be able to use 4 different skills.