7.0 Update - Lakrum Fortress
From Aion PowerBook


The Giant Lakrum Fortress is being occupied by the 3rd Dragon Lord Ereshkigal. who wants to take control over Aion's Sacred Relic.
Retake the fortress and rewrite Lakrum's history.
| | |
| --- | --- |
| Siege Days | Tuesdays, Thursdays, Saturdays, Sunday (4 times a week) |
| Siege Time | 22:00 ~ 23:00 |
Lakrum Fortress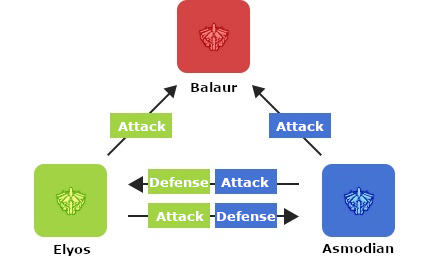 The way you proceed depends on the race and the current situation.
If the fortress is being controlled by the Balaur, both Elyos and Asmodians will attack the fortress.

If the fortress is controlled by the Elyos, Elyos will defend their position, while Asmodians will be attacking the castle.

■ Starting Point
Elyos
Asmodian
Advance Corridor

<Lakrum Fortress Portal>

Everlasting Life Refuge

Legion Advance Corridor

<Lakrum Fortress Portal>

Temple of Perpetual Wisdom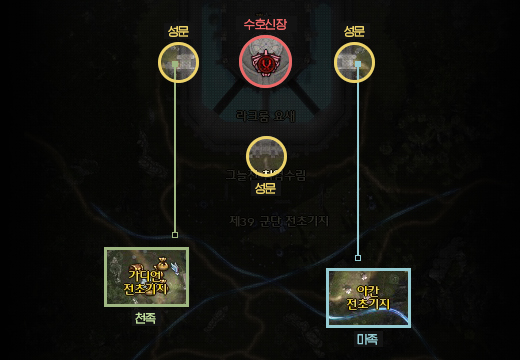 Even if you do not use the Legion Advance Corridor, you can still participate in the siege.
Fortress Attack

■ Attack the Gate
① Destroy the Shield Generator to remove the protective shield from the gate.
2. Depending on the race, destroy either the left or the right gate.

Once the gate is destroyed, the central gate will disappear and NPCs of the race that destroyed the gate will appear.

■ Sharp Hook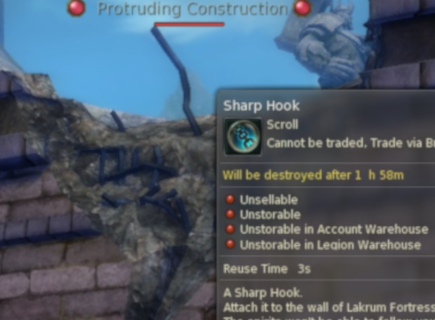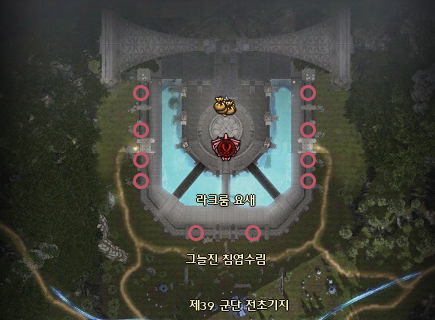 ■ Distorted Rift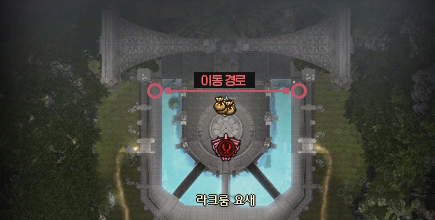 ■ Box of Bombs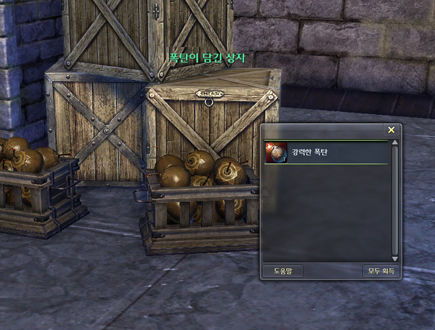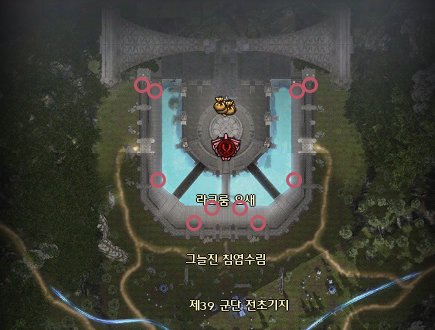 ■ Sturdy Iron Fence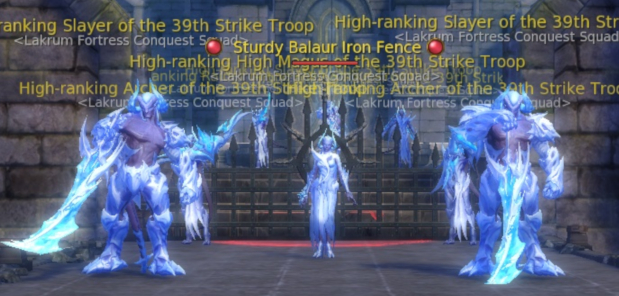 ■ Lakrum Fortress Guardian General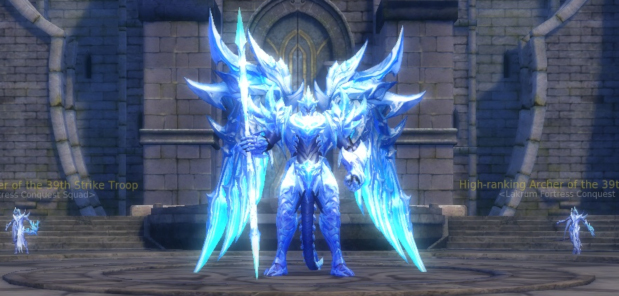 Victory Rewards

You can earn rewards based on your individual contribution and the end result of the siege. Rewards will be sent once the siege is over and can be claimed from the mailbox.

Successful Attack Rewards

■ Successful Defence Rewards
Participation Rewards

If you have been defeated but you participated in the siege, the following rewards will be awarded based on individual contribution.

■ Participation Rewards

■ Failed Defence Rewards

■ Jotun's Blessing
| | | |
| --- | --- | --- |
| Condition | Buff Name | Buff Effect |
| Successfult Siege | Jotun's Aura | PvP Defence +250 |
| Failed Siege | Jotun's Encouragement | PvP Attack +250 |

You can acquire Honour Points by killing certain monsters that appear during the siege.
The number of Honour Points depends on the rank and the type of the NPC.
Type
Honour Points
Low-ranking Lakrum Guardian General

Lakrum Guardian General

High-ranking Lakrum Guardian General

1,000
High-ranking Strike Troops

Elite High Strike Troops

60
Elyos Siege Cart

Asmodian Siege Cart

60
Elyos Raid Combat Officer

Asmodian Raid Combat Officer

250
Elyos Assault Squadron

Asmodian Assault Squadron

350
Elyos Raider Guard

Asmodian Raider Guard

1,000
Elyos Assault Assassination Officer

Asmodian Assault Assassination Officer

1,000
Elyos Raider Fuse

Asmodian Raider Fuse

1,000
Related