KR - Update February 5th 2014
From Aion PowerBook



Level up to learn new skills!

Update on February 5th, 2014 applied to the Korean main servers changed many settings.
Items now show recommended ranks, rank requirements for abyss items have been lowered. In addition, you will now learn all your skills automatically when leveling up.


Instances

■ Changes to Dark Poeta
1. You can now enter Dark Poeta without the Time Activation Stone.
2. Blue Balaur Scale is no longer required in quests.
3. Monsters no longer drop Blue Balaur Scale, Vendors no longer sell Rift Essence.

■ Changes to Cross-Server Recruitment Window
1. You can now check the current amount of party members.
2. You can now see how many members are ready.

■ Other
1. Fixed issues in Steel Wall Bastion.
2. Fixed drop issues with Chain Armours in Sauro War Depot.
Rank Recommendations

You can now wear some Abyss Items even if your rank is lower then the recommended one but you will suffer a penalty for doing so.

This update added a recommended ranks to following Abyss Items: Holy Special Unit Set and Holy Special Operations Soldiers Set]].

Special Unit Items
| | | | |
| --- | --- | --- | --- |
| Rank | Can wear | Augment Effect (1) | Augment Effect (2) |
| Army 2-Star Officer | O | O | O |
| Army 1-Star Officer | O | O | X |
| Soldier, Rank 1 | O | X | X |
| Soldier, Rank 2 and lower | X | X | X |
After this update rank requirements for each part have been removed.
Example: If a player is an Army 1-Star Officer he can equip the item but he can only strengthen it to Augment Effect (1).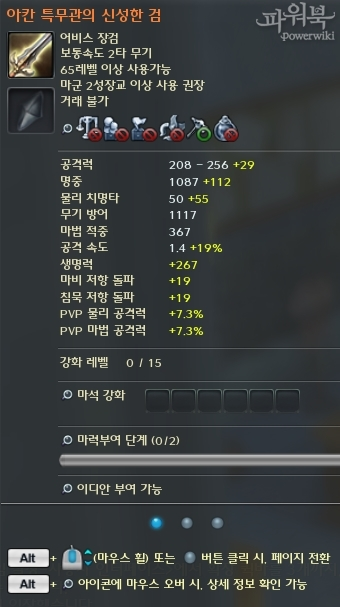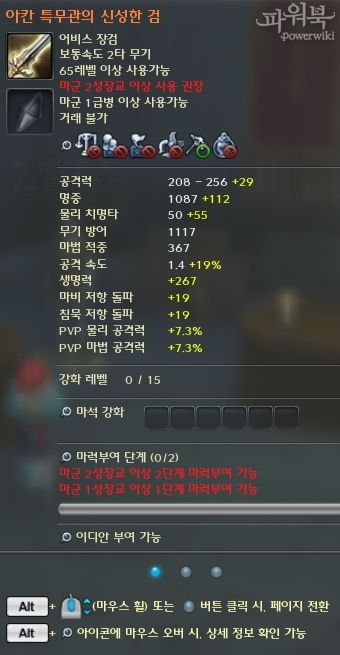 ■ Augment Effect
1. Augment Effects only apply if you match the rank restrictions.
2. You can check whether or not any Augment Effects are available in the item's tooltip.
3. If Augment Effect (2) is not available NPC will charge your item only up to Stage 1.

■ Two-handed Weapons
1. Same restrictions will apply after armsfusion.
2. After armsfusing two items with rank restrictions the higher one applies.
Abyss Items

Rank restrictions for some Abyss items have been lowered.

■ Holy Special Unit Items
1. Rank restrictions for Holy Special Unit Set and Holy Special Operations Soldiers Set have been changed.
2. Recommended rank for all parts is now Army 2-Star Officer.
3. NPC's item tabs with those items have been changed.


■ Archon/Guardian Holy Weapons (Weapons for 2-Star Officers)
1. Herinia (Elyos), Bedantun (Asmodian) no longer sell those weapons.
2. If you already have any part of this set you can use it freely.
3. Rank restrictions / recommendations are the same as Holy Items of the Guardian Special Unit.
Greater Stigmas

Reduced the exchange price for Greater Stigmas of grade II and higher.

■ Reduction of prices and exchange costs
Greater Stigma of each category can be found at the following pictures.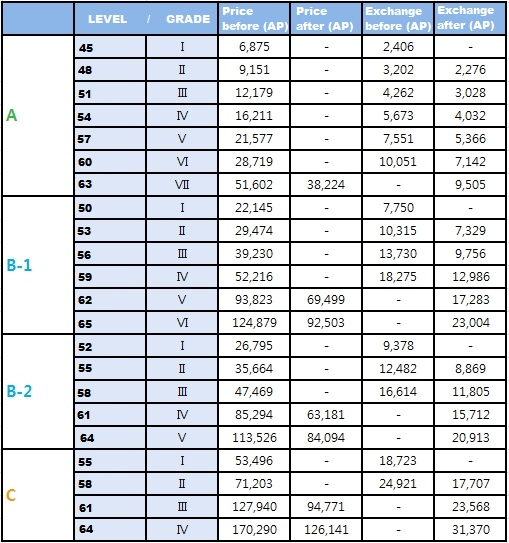 ■ Locations of exchange NPCs
1. Elyos NPCs: Sanctum (Protectors' Hall), Reshanta (Teminon Landing), Inggison (Inggison Illusion Fortress), Sarpan (Kamar), North Katalam (Rebuilt Tower of Light).

2. Asmodian NPCs: Pandaemonium (Capitol Building), Reshanta (Primum Landing), Gelkmaros (Gelkmaros Fortress), Sarpan (Kamar), North Katalam (Rune Temple).
Automatic Skill Acquisition

When you level up skills will be learned automatically (you don't have to buy any skillbooks).

1. You will now learn new skills automaically, no skillbooks required.

2. When you learn a new skill, 'Skill Learned' icon appears.


3. The way you acquire Stigma, Greater Stigma skills stays the same.
4. Skillbooks are no longer being sold by Vendors.
5. You can now check whether or not a skill is registered to the skillbar.
6. You can now sort your skills by [Acquisition Level] and [Quickbar Registration Status].

■ Changes at the time of acquiring new skills
When you upgrade your low level stigma to a higher level your skillbar will update automatically.

1. . When you learn a higher level skill then the one on you skillbar it will update automatically.

2. You will not see lower level stigma skills in you skill window.

■ Skill Icons
1. Colour representing skill's level is always the same.
■ Other
1. Priority of some skills and items has been fixed.
Cooldown Table

Till now almost all scrolls shared cooldown and you had to use them in some kind of order.
From now on only the same type of scroll share the same reuse time.
Shared Cooldown
Scroll's Type
Defense / Resistance
Fireproof Scroll
Waterproof Scroll
Windproof Scroll
Earthproof Scroll
Strike Resist Scroll
Spell Resist Scroll
Shock
Anti-Shock Scroll
Combat Speed
Courage Scroll
Awakening Scroll
Movement Speed
Running Scroll
Raging Wind Scroll
Improve critical
Crit Strike Scroll
Crit Spell Scroll
Quests

1. Changed XP reward in Asmodian Quest Moorinerk's Offer to match Elyos Quest Koruchinerk's Offer.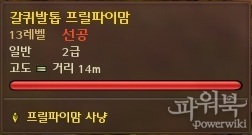 2. If you target a monster that is a part of some quest you will now see quest's name in the monster's window.

3. Rewards for some quests have been changed or removed.

4. Dark Poeta Quest in which you could receive a Time Activation Stone has been removed. You can complete this quests if you picked it up before the change.

5. Information about Silentera Canyon in Quests have been updated. Videos showing how to access this location have been removed.
NPC

1. Changed titles of Coin NPCs to represent what kind of coins they are exchanging.

2. Added Coin NPCs to:
- Elyos: Verteron, Theobomos, Heiron
- Asmodian: Altgard, Morheim, Beluslan

3. You can only access NPC selling Army 2-Star Officer Items if you are an Army 2-Star Officer or higher.

4. Skillbooks sold at the 80th/82nd Garrison have been removed.
UI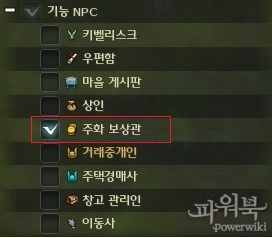 1. New map icon indicating coin shops has been added.

2. This icon shows locations of NPC in connection to Bronze, Silver, Gold, Mithril, Ceranium and Ancient Coins.
Etc.

1. Fixed siege timer for Altar of Avarice.
2. Battle Commander's respown has been decreased.
Related
Violet Revolution Update
Additional Updates
Update April 2nd: New means of teleportation
Update March 19th: New Feather Items and NC Ping feature have been added
Update March 5th: Changes to Katalam Safe Zones, new female hairstyle
Update February 19th: Instance window and rookie server improvements
Update February 12th: Ancient Relics and Kisks stack up to 100.
Update February 5th: Auto-learning, new conditions to wear items
Update January 22nd: Lowered Battle Medals quest difficulty, faster mob respawn.

Renewal of the Sauro War Depot
Sauro War Depot entrance has been moved to Pepe and Phon Garrison. Difficulty has been lowered and drop rate significantly increased.
Renewal of the Steel Rose
Entrance to Steel Rose has been moved to North Katalam. Difficulty has been lowered and drop rate significantly increased.
Renewal of the Ancient Coins
Prices for Rune Tribe items have been lowered. Ancient Coins became easier and faster to obtain.
Forts and Honor Points
Time table as well as rewards have been updated. Degradation of Honor Points has been lowered, decreased Seed of Transformation requirements.
Quests
New daily quests for Ancient Coins have been added to North Katalam. New rewards for Steel Rose quests.
Items
You can now buy Ancient Coin Boxes for Battle Medals. You can obtain Ancient Coins Bundles in Hall of Knowledge.
Etc
Teleports to main Garrisons have been added to Pandarung. You can now access Silentera Canyon without any forts.