Esoterrace
From Aion PowerBook
Features

- Level 80+
- Group (2 ~ 3)


Monsters

- Elite and Boss monsters


Items

- Legendary Gloves, Shoulders

- Ancient Accessories

P2P

- Available 1 time a day (Daily 9:00)

F2P

- Available 1 time a day (Daily 9:00)

Description



Background Story

Secluded in the untamed wilds of Balaurea, the Esoterrace is a formidable stronghold that serves a purpose critical to the Balaur war effort. Sapping the energies of native wildlife, Warden Surama's Drana Production Facility fuels the Balaur's Dredgion battleships.

Beneath the Esoterrace, Surama's research has created enhanced Balaur soldiers. Infused with Drana, these fearsome brutes wield infernal power. But Surama's greatest accomplishments remain hidden…what horrors has the arrogant Warden created?

Capture a Fortress in Balaurea to secure the route to Esoterrace, then navigate the treacherous wilds, breach the Drana Production Facility, and confront Warden Surama and his creations!
Entrance

Entrance to the Esoterrace is located in Inggison in the Soteria Sanctuary for Elyos, and in Gelkmaros in the Phonnam Refugee Village for the Asmodians.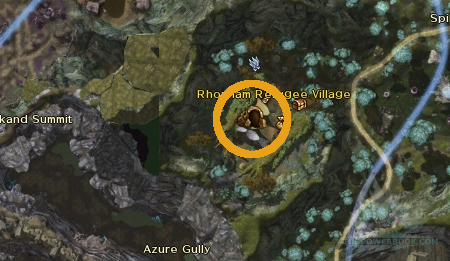 Related
Esoterrace
Main information about the instance.
List of all NPCs that can be found inside the instance.
Check what items you can find in the Esoterrace.