Installation
From Aion PowerBook


The Aion installation now downloads the game files in nine stages.
As soon as the first stage finishes, the RUN GAME button will appear and you can now start your new adventure while the game continues to download in the background.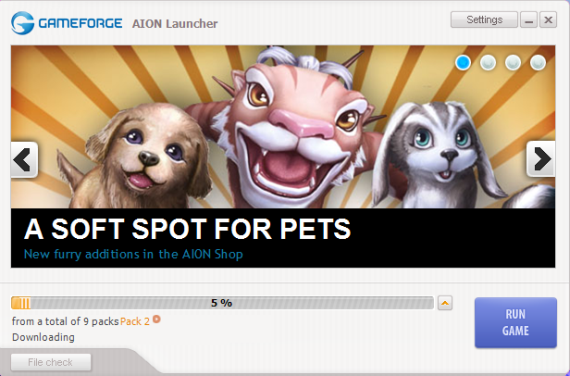 As part of the Aion installation, you are required to have the Game Launcher.
The game launcher will deliver Aion-specific updates and expedite the game launching process.
You will be prompt a download for the game launcher when you start the Aion installation process.



PC System Requirements

• Windows XP/Vista/7/8
• AMD Athlon 800 MHz or Intel Pentium III 800 MHz
• 256 MB RAM
• 1 GB Available HDD space




Installing The AION Launcher

STEP ONE: Run the installaion-20120120.exe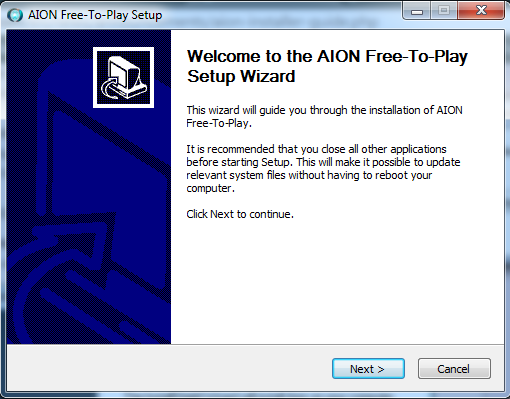 Select where you want Aion installed.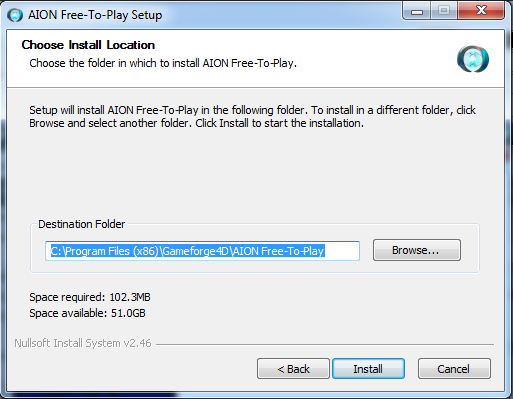 As part of the installation, Game Launcher will be downloaded and installed as well.


Step two: Game Launcher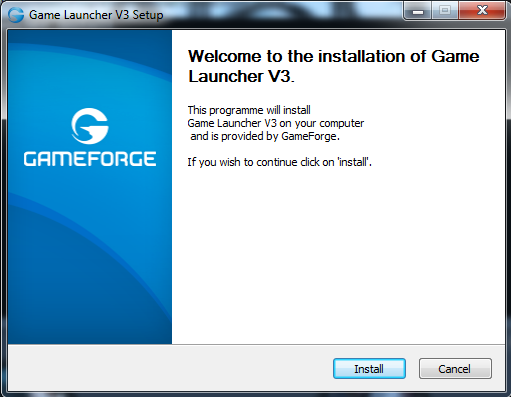 Agree to the Game Launcher License Agreement.




Complete the game launcher installation.
Now Aion is ready to be downloaded.
The game launcher will auto-launch, checking your computer for any previous installs or verifying this is a new install.





Start the download process by clicking START UPDATE.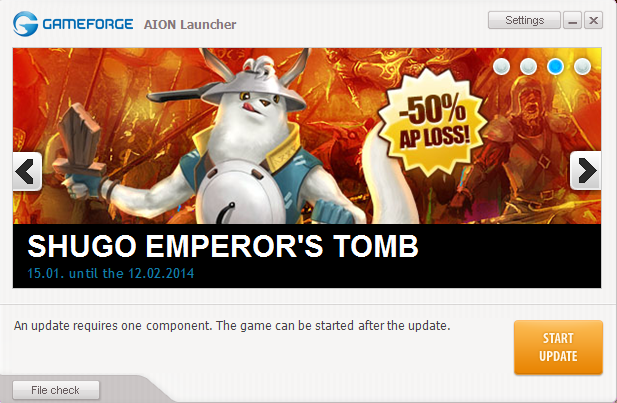 Downloading the game

The launcher will start the game downloading process.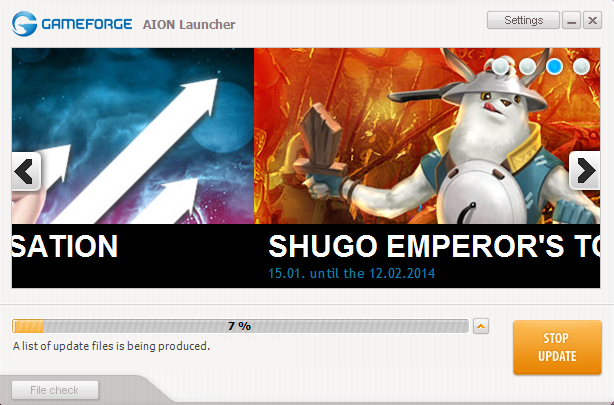 The game will download in nine stages and you can start playing immediately after Stage 1 is completed, while the other stages download in the background.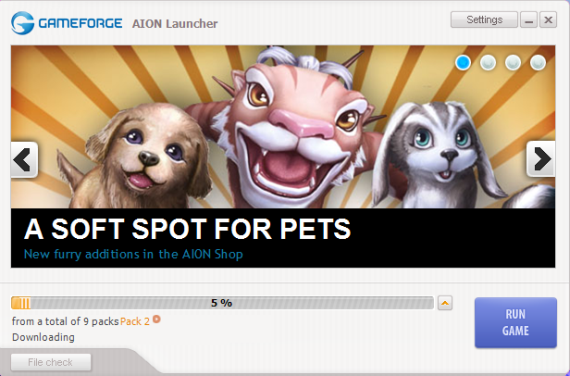 After you click the RUN GAME button, the game launcher will switch to a smaller window and continue the download process while you play.
If you mouse over the Stage number you're on, you can see the progress bar.




Game play will be limited during the first stage but you can check the status of the download on a widget on the bottom right corner near the skills bar. You can use the widget to restart the game in Stage 2 and Stage 9 to complete the installation process.



Installing the game

When the all the stages have been successfully downloaded, click INSTALL.
It will take a few moments to compile all the files that were downloaded from the stages. If you're in game while the ninth stage is completed, you will receive a pop up telling you to reboot the launcher to start the game installation process.
You are now ready to experience Aion in its fullest. The game will automatically launch unless you change it in the settings.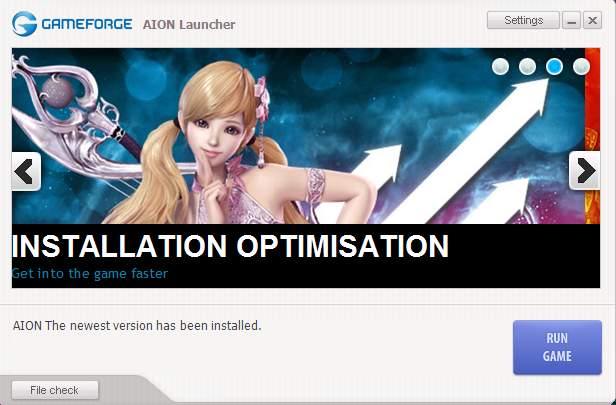 For future launches of the game, just double-click on the Aion Free-To-Play shortcut on your Desktop.