Classic - 2.7 Update
From Aion PowerBook
Character

1. New classes, Soldier and Executor, have been added.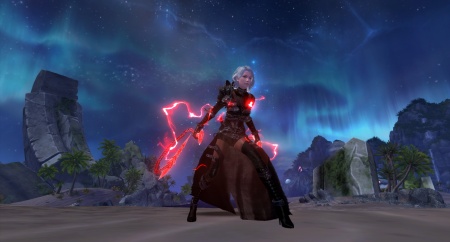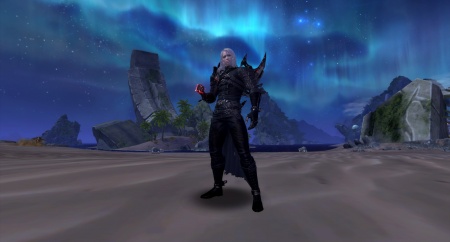 The Executor was once a Daeva of great skill. During a mission, he was attacked by the Tiamat Legion and taken prisoner.
Due to Tiamat's experiments, lost his wings and was brainwashed into becoming a weapon under Tiamat's command.
In the process of searching for Sienora, Daeva's memories were returned and Tiamat's influence disappeared.
He returns safely to Atreia and was reborn as a Daeva. Rebelled against the higher Daevas who forgot the sacrifices of his comrades who were also captured. Now, calls himself the Executor with a determination to take a different path from the other Daevas.

- Players can change from Soldier to Executor through a special mission.
- Executor is a mid-range class that wears Leather Armor and a new type of Chainblade weapons.
Talos

1. New rgion Talos has been added.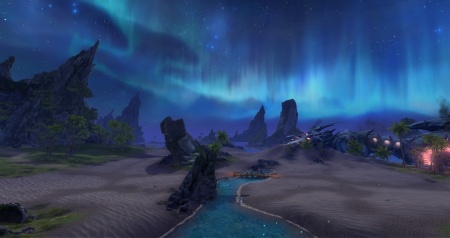 Talos is a space created unconsciously by the power of Siel's Relic when Subject 707 ran away from Tiamat in Tempus.
Talos is a space where memories Tiamat wants to erase and memories of Subject 707's Daeva days are mixed.
Soldiers that have been brainwashed by Tiamat and became subordinates, use Dredgion to enter Talos in pursuit of Subject 707.

- When creating a Soldier, you will start the game in Talos.
- Soldiers and Executors can not perform certain missions in Ishalgen, Altgard, Poeta, Verteron.
- Other classes than Soldiers and Executors can not enter the Talos region.
Instanced Dungeon

1. A new instanced dungeon, Talos of the Forgotten, has been added.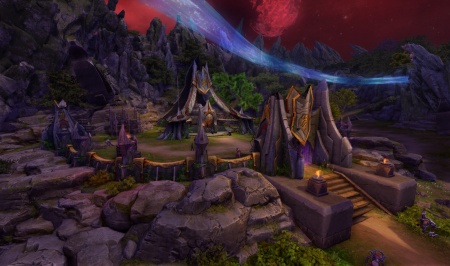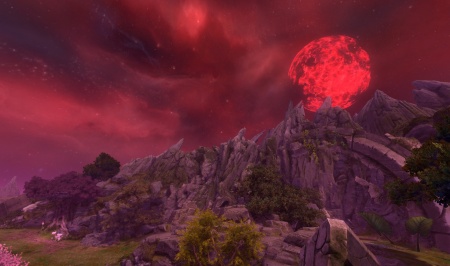 As Sienora ran away from Talos, which should have disappeared, remained in place for some reason. Upon discovering this, Tiamat dispatched her minions to completely destroy Talos, which reminds her of a secret she wants to hide.
Daevas find a living book in the Abyss and discover the existence of Talos by examining a Rift the book points to.
In order to investigate the mighty power of Aether and Talos, where Drana's contamination is progressing, an elite unit is dispatched to investigate the area.
| | | | | |
| --- | --- | --- | --- | --- |
| Entrance | Players | Level | Entries | Reset |
| Silentera Canyon | 6 | 51+ | 1 a week | Wednesday, 9:00 |

2. New quests for the Talos of the Forgotten have been added.

3. Krotan Chamber, Kysis Chamber, Miren Chamber can no longer be accessed.

4. Kaliga will now drop Kaliga's Weapon Selection Box.

5. Instanced Dungeon Tempus has been disabled.
- Entry scrolls to Tempus have been removed from rewards of
- Tempus reset scrolls have been removed.

6. The number of relics from treasure chests in the Left Wing Chamber has been doubled.
Skill

1. New Stigma skills have been to every class.
- New Stigma Stones can be obtained from the Talos of the Forgotten dungeon.
Class
Stigma Skill Name
Gladiator
Counterattack Armor
Templar
Defensive Armor I
Ranger
Destruction Arrow I
Assassin
Transform: Slayer I

Transform: Slayer I

Sorcerer
Tornado Blast I
Spiritmaster
Spiritual Harmony I
Cleric
Healing Touch I
Chanter
Reinvigoration I
Executor
Lightning Armor I
Storybook

1. Storybook system has been added.
- You can complete storybooks by collecting items throughout your adventure.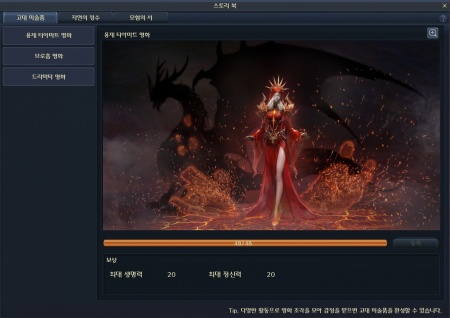 Ancient Artwork
Essence of Nature
Adventure Book
Type
Dragon Lord Tiamat Masterpiece
Essence of Earth
Memories of the Forgotten Legion
Brohum Masterpiece
Essence of Fire
Dramata Masterpiece

- Upon completion, players will receive a special reward.
> Stats obtained through the storybooks do not increase Daeva's potential. This will change later on.
- Storybooks can be completed on each character.
Legion

1. The Legion system has been revamped.

- Legion Coin production, missions, crafting and buff functions have been added.
- Provide necessary materials to produce Legion Coins.
- Individuals can produce coins every day to receive additional rewards for continuous coin production.
- If the number of coins produced by the Legion exceeds 60, players can receive additional Legion Essence Fragments.
- Legion missions consist of daily and weekly quests. After completing a set number of quests, growth points and Legion Essence Fragments are paid as rewards.
- Through Legion crafting, you can donate certain items and craft various items that will later be stored in the Legion Warehouse.
- Legion Essence can be used to activate or enhance Legion Buffs specific to the Legion characteristics.
- Active Legion Buffs can be used by purchasing them with personal Legion Coins.
- All Legion members can donate crafting materials and purchase Legion buffs but only authorized members can craft items and activate/enhance Legion buffs.
- If you leave/disband or get expelled from a Legion, 50% of your personal coins will be removed.
- Legion Buffs can not be purchased inside battlefields or arenas and will be removed when entering these areas.

2. Legion search function has been added.
- The legion search function can now be used to find/apply to a legion from the player's current location.
Server

1. Instanced Dungeon, battlefields, and Integrated World Trade have been split for the 3 new servers.
Item

1. Executor-only items have been added.
- The type and probability of items obtainable when killing monsters have been adjusted.
Instanced Dungeon Drop
Field Drop

- The type and probability of items that can be obtained from bundle items have been adjusted.

2. Skill items exclusive to instanced dungeons will now be stored in dedicated cubes.
- If items in the exclusive cube are not aligned, you can sort them through the alignment function at the bottom of the inventory window.

3. Udas equipment and Udas Supply Equipment will now be in the same set group.
- The hidden wear effect of the Udas equipment set will now be included in the 5-part wear effect.

4. Deletion schedule has been added to the description of Apprentice Crucible Insignia, Apprentice Discipline Insignia and Apprentice Chaos Insignia.

5. The sound effects of Disco Ball Party Wings have been fixed.
Daeva Pass

1. Newbie Pass season missions have been changed.
Abyss

1. Krotan Chamber, Kysis Chamber, Miren Chamber quests have been changed due to inability to enter said dungeons.
Quest
1. The requirements to start
2. Items required to complete
Groggie
.

3. The number of items required to complete the Greater Stigma quest has been changed.

4. The number of Groggie required to purchase Hewahewa's Research Report and Hewahewa's Scroll has been lowered.
NPC

1. Executor-only items have been added to the sale list of shop NPCs.

2. Executor-related information has been added to road signs in Sanctum and Pandaemonium.

3. Reapperance time of some monsters in the Silentera Canyon has been changed.
UI

1. Login background and server selection window have been revamped.

2. Race selection and character selection windows have been revamped.

3. Server connection queue window has been revamped.
Etc

1. The max number of characters has been increased to 9.

2. The waiting time to close the game or go to the character selection screen has been changed to 5sec.

3. Players were able to glide in order to reach abnormal positions. This issue has been fixed.

4. Some environment settings did not work properly. This issue has been fixed.

5. The number of items that can be sold per day was sometimes displayed incorrectly. This issue has been fixed.

6. Emoticons can now be used with chat shortcuts.
- Emots can be used through input in the popup windows.

7. The sound would output awkwardly when jumping. This issue has been fixed.

8. Billowing Dandelion standby motion has been improved.
Graphics Quality

1. The overall graphics in the game has been improved.
Environment

1. An issue with Inggison terrain displaying abnormally depending on the distance has been fixed.
Related