Rift of Oblivion - Drop
From Aion PowerBook
Rank Compensation: Icy Orb of Memory

The final score is calculated once you have killed the final boss and depends on the points achieved and time remaining.
Depending on the final rank, you will receive a certain number of Icy Orb of Memory.

■ Rank Compensation

■ Exchange Items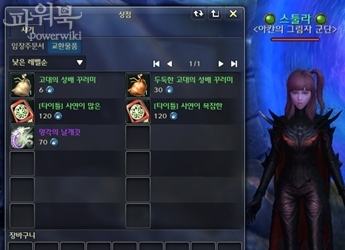 Related
Rift of Oblivion
Main information about the instance.
Check what items you can find in the Rift of Oblivion.
Information on available quests.