Cabinet
From Aion PowerBook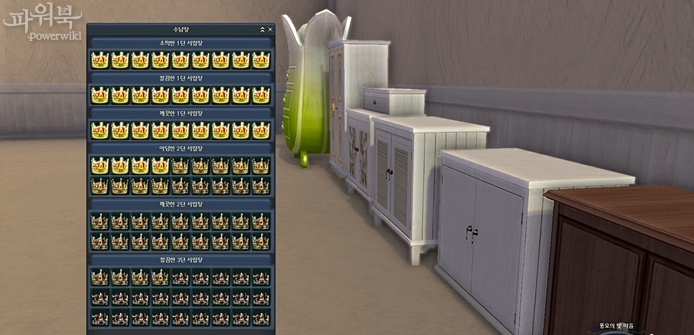 What is a cabinet?
A cabinet is a special kind of furniture which allows you to store items. It works as a further warehouse. It can be installed in your house.
Cabinets allow you to reach more than 100 more warehouse slots.


Where do I find a cabinet?

Cabinets come from different sources. Some are crafted, some are bought from merchants around Oriel/Pernon, some can be bought from the Aion store and some are available through special events.
How many cabinets can I have?

You can have as many cabinets as you can put in your house. However, not all will give you warehouse space. Only cabinets of different kind can stack and give you multiple warehouse slots. Cabinets of the same kind share their slots.



Notice that some cabinets have deadlines. This is true of the majority of cabinets which can be acquired ingame. When you place a cabinet in your house the countdown will start. When the time is up the cabinet will disappear and the items within will not be accessible anymore. But don't fear! As soon as you replace the expired cabinet with one of the same kind you will have access to all your items again.
Available Cabinets

■ Elyos
■ Asmodian
■ Common
Credits

This article was brought to you thanks to: Andrea D.