Sauro War Depot
From Aion PowerBook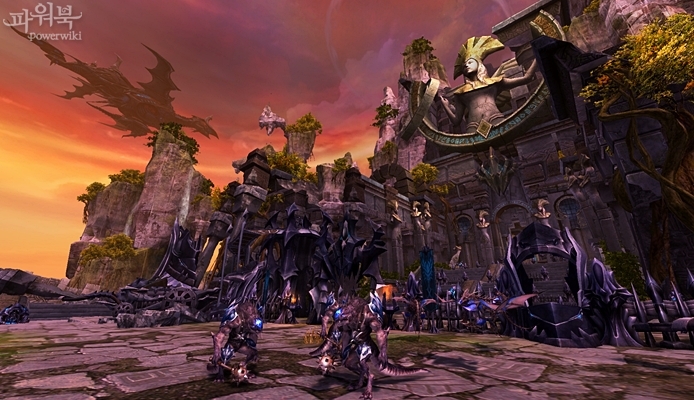 Features

- Available for level 65 and higher

- Party (up to 6)

- Entrance in: Akaron

- 1 entry a day

Monsters

- level 65 elite monsters

- 9 named monsters + final boss

- 2 levels of difficulty of the final boss

Items

- Varienty of tuning / re-tune items

- Mythical / Eternal / Fabled Weapons, Armours, and Accessories

- Weapon Fragment of Magic Power, Wind Element, Wind Source

- Items with unique appearance
Background Story

Once it was the holy temple of the Rune tribe, which was hidden away in the mountain range. The Rune tribe used Nevilim to develop this area and gain refined Idgel. However, when they collected the desired energy, they were already facing elimination and hid in the temple out of desperation. They sealed it and weren't ever seen again.

This holy temple was abandoned for a very long time. It was discovered by Sita, the 40th commander of the Beritra Army's Reconnaissance Troop. Sita found out about the hidden existence of Idgel in the temple and planned to use this power to become a Balaur lord. Sita hid his plans from Beritra and convinced Beritra to use this area as a war depot.

Lastly this place was changed to the war depot and Sita used this place as his base. Without Beritra finding out about it, he found Idgel and is now drawing up a plan on how Idgel can be best implemented.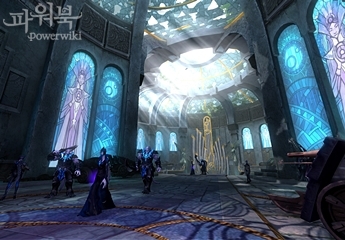 Map
Sauro War Depot - Named Monsters

Named Monsters

① Guard Captain Rohuka
② Chief Cannoneer Kurmata
③ Dark Devourer Derakanak
④ Researcher Teselik
⑤ Gate Sentry Slurt
⑥ Supplies Commander Ranodim
⑦ Inspection Officer Obanuka
⑧ Inspection Officer Sayahum
⑨ Staff Commander Moriata

Optional final boss

Step 1: Guard Leader Achradim

Step 2: Brigade General Sita of the 40th Army




Bonus
Related Pages
---
Share your opinion